Our teachers know their students and work with them to help them realise their potential as learners. Our focus on authentic learning and authentic assessment ensures that we challenge our students to grow in their learning and achieve their personal best.
Throughout our community of Sydney Catholic schools, we have shown high performance of our students in measures such as NAPLAN and the HSC.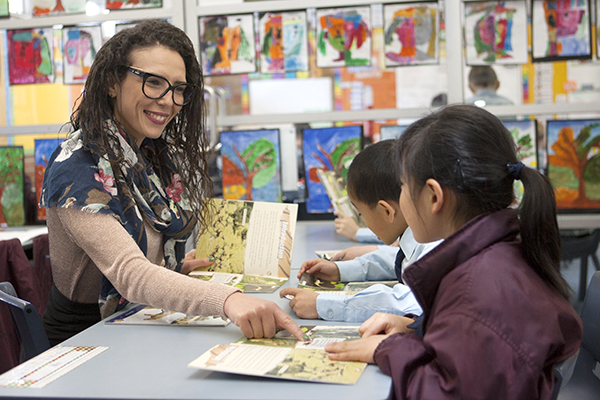 We are very proud of the student achievements here at St Christopher's Catholic Primary School Holsworthy. Our school community thrives on celebrating the achievements of our students through award presentations at school assemblies and through mentions in Compass, our newsletter or our school Facebook page.
Outlined below are some of our achievements and awards:
Our school's performance in national testing is above standard, proving our uncompromised commitment to quality education.
NAPLAN results are well-above national and state averages.
Our Catholic Values Award recognises one member of our school community each week for a good deed or an act of service; this award is presented at our Monday morning assembly.
Each year a number of our students are chosen to represent Catholic schools in regional and state sporting events like soccer and cross country.
Our students have the opportunity to participate in state-based and national academic testing including Mathematics, Reading and Science. We celebrate all student achievement, particularly those students achieving within the top 5%.
Over the years, several students have had artwork chosen for the annual Christmas Story Art Exhibition and Competition at St Mary's Cathedral.
Year 6 students are nominated for a community award from our local, state and federal government members, which recognise student effort and application, kindness and service in the community.
Nineteen student leaders were awarded the Pope Francis Medal in 2017 and 2018; this award recognises 10 hours of service to the parish community and 10 hours to the service of the school community.
Other awards we use to celebrate hard work and achievement include the Weekly Class Award, Holiday Reading Challenge Award, Mathematics Problemathon Award, Public Speaking Award and Positive Behaviour Award.