By connecting to the real world of students' lives, authentic learning enables students to become lifelong learners who contribute to society and the wider world as active and discerning citizens. Authentic learning is central to our work as Catholic educators because it promotes the continual growth and wellbeing of the whole person — spiritually, intellectually, emotionally, socially and physically.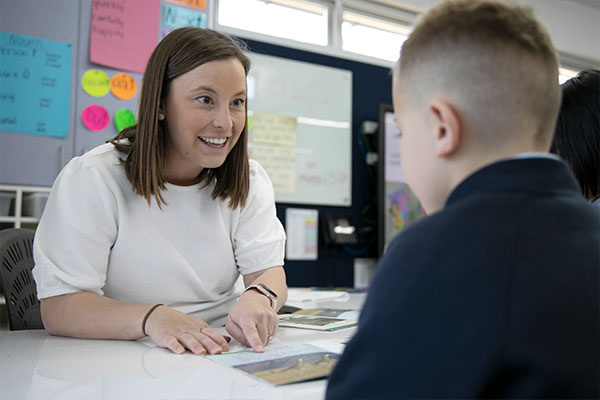 Nurture – Students at St Christopher's Catholic Primary School Holsworthy are nurtured in their faith through strong positive relationships based on the teachings of Jesus, an explicit and engaging Religious Education curriculum and the vibrant liturgical life of the school.
Inspire – Students are inspired to be lifelong learners. Our highly talented teachers bring this to life through data driven, up-to-date and research based pedagogy. Students are taught to be resilient, self motivated and independent learners who develop a true love of learning. This love of learning is fostered through a range of rich and contemporary learning experiences, differentiated to suit the needs of all students.
Empower – Students are empowered to be confident, independent individuals who strive to achieve their goals. They are empowered to be confident in their abilities, gifts and talents. Students are encouraged to express their full potential to positively make a difference in the world so it is just, fair and respectful.