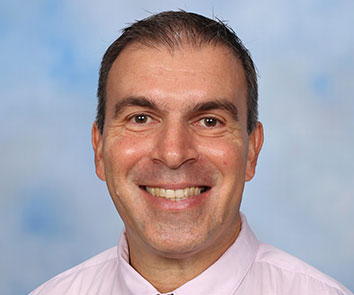 Eddy Rumora
Religious Education Coordinator
Personal Message
I believe the vocation of educators allows the privilege to nurture faith and inspire a journey of lifelong learning for our students. The education of tomorrow's leaders is one of partnership between parents, school, parish and the community to both encourage and challenge students to succeed and make a difference in the world.
Statement of Responsibility
The Religious Education Coordinator (REC) shares responsibility with the school Leadership Team for the Catholic life of the school and the quality of Religious Education and Evangelisation. This leadership is conducted in the name of the Church and for the Mission of the Church within an educational context. The REC also supports the Principal in the leadership of staff and student faith formation, liturgy and social justice and works with staff to ensure the integration of Catholic values across the curriculum.
Areas of Responsibility:
– Supporting the Principal and leading
 – Catholic life and Religious Education within the school.
– Leader of the Religious Education Professional Learning Team.
Parent Contact for- Religious Education Curriculum, Sacramental Program, Junior Joeys, Pope Francis